Want to know what the fat-biker in your life covets? We've put together a list and checked it twice!
Surly Moonlander (Duh!)
it's so fat that St. Nick has one on order for (his-jolly-ole-self)!
surlybikes.com/bikes/moonlander
Ahearne Cycles Custom Engraved Flask and Cage
Send in your art and create a gift that will last a life time! Don't forget to fill the flask with something special!
Revelate Designs – Frame Bags
A great way to carry some extra warm dry clothes!
https://www.revelatedesigns.com/
Selle Anitomica Titanico Saddle
Red, just like Santa rides! Made right here in 'merica!  In Wisconsin no less!
http://www.selleanatomica.com/ UPDATE! They are on sale! Don't know how long it will last. http://www.selleanatomica.com/rapidcart/
Irish Setter – Snow Claw XT Boots 
Tobie from North Central Cyclery, showed me these babies! A snow boot on steroids with 2000 Gram Thinsulate™ Ultra!
http://www.irishsetterboots.com/irishsetter-shoe/4889-irish-setter/4889-irish-setter-mens-snow-claw-xt-blackblack
Bern Carbon Helmet
So bad-ass and so Warm!
Ibex Woolies Crew – Base Layer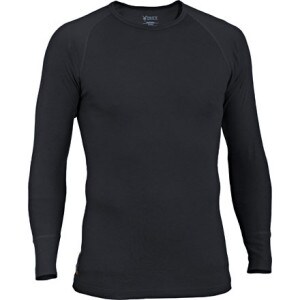 My fave base layer! So comfortable and soft. Comes in Men's or Womens!
http://shop.ibex.com/index.html
ICE-BOX Igloo Making Kit
This is right at the top of my wish list! A kit that makes erecting an igloo as easy as pie!
https://ssl4.westserver.net/grandshelters.com/secure/gs-order_new.htm
Earth Wind Rider – Women's Trainer
A little something warm and soft for the lady fat-biker on your x-mas list!
http://www.earthwindandrider.com/index.php
Fat-Bike.com Snow-Monster Hoodie
So new…so fresh! The Front has a square fat-bike.com logo on the chest.
http://fat-bike.com/shop/?product=snow-monster-hoody
Porcelain Rocket – Top Tube Bags
Groovy Bag Maker – A place for everything we need to carry!
http://www.porcelainrocket.com/tag/flickr/
DON"T FORGET THE STOCKING STUFFERS!!!
Bear Bottle Opener
http://www.amazon.com/Black-Bottle-Opener-Rustic-Brown/dp/B003ZXQU4E
Ernestolube
DeFeetWoolie Boolie Socks
http://www.amazon.com/DEFEET-D-Logo-Charcoal-Woolie-Boolie/dp/B005CRML08/ref=sr_1_4?s=sporting-goods&ie=UTF8&qid=1322013139&sr=1-4