Revel Bikes is announcing that they're unifying their brands. For fans of fat bikes, that means the Why Cycles Big Iron is now the Revel Big Iron. The Big Iron is one of my top five fat bikes that I've had the pleasure to ride and the new Revel version has an updated dropout that makes it even better. If my modeling career ever really takes off and I have some extra money, I'd plunk down a fat stack of cash for a big Iron. That's all I have to say about that. Revel provided the press release below if you'd like to read more about the in-house brand merger or look at more scintillating Ti Fat Bike Porn!
Originally founded in 2016, Why Cycles offers complete mountain and drop bar models with a mission to create beautiful bicycles with a modern take on traditional titanium. Beginning today, Why Cycles will officially become part of its sister brand, Revel Bikes. Consolidating the two brands will allow for streamlined production, a more cohesive and authentic brand image, and even some cost savings for the customer.
There is a noticeable overlap between riders wanting a Ti hardtail or gravel bike and a full suspension trail or enduro bike. Why Cycles and Revel Bikes were founded simultaneously, with Why Cycles' titanium products entering the market in 2016. Revel Bikes focuses on creating the best full-suspension carbon bikes using the CBF suspension platform. Why Cycles and Revel Bikes have existed under the same roof, with the same ownership and same employees, but operated separately from a public-facing perspective. As the ven diagram of cycling disciplines has evolved, the two companies are officially joining forces under one brand name, Revel Bikes.
The brand unification will provide one-stop shopping for those looking for the best in Titanium and Carbon production. All Revel Bikes Ti frames have been updated for UDH derailleur hanger compatibility, futureproofing these modern titanium bikes for forthcoming drivetrain innovations. The lifetime warranty on all Ti and carbon models continues, and Revel Bikes will offer price reductions for select titanium models. The Revel titanium R+ gravel bike and El Jefe hardtail are available starting today, with additional models becoming available over the next few months.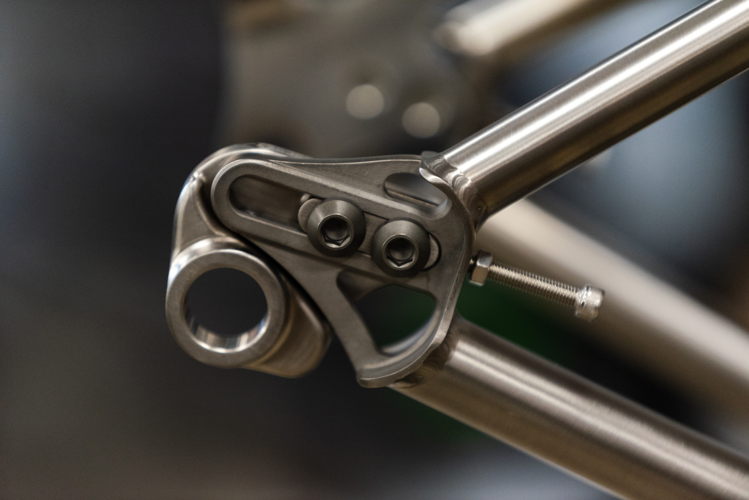 "I'm thrilled to combine the Why Cycles products into the Revel Bikes brand, and the updates we made for future-proofed drivetrain compatibility are pretty awesome too. We've been operating both brands out of the same facility with the same people and same engineering processes, so it just makes sense to have it finally be the same brand," states Adam Miller, Revel Bikes founder and CEO. "Revel will now be a true reflection of our obsession for all types of bikes under one roof and allow us to pass greater savings to our customers while providing the best customer service possible."
Revel Bikes is located on the Western slope of the Rocky Mountains, with both titanium and carbon bikes assembled in their Carbondale, CO headquarters. A recently opened branch office in Taichung, Taiwan, in the heart of the bicycle industry, allows Revel further to improve sourcing, assembly, and manufacturing processes, providing unrivaled quality and support to riders. Revel believes in using suitable materials for the correct application; Steel, Titanium, and Carbon bikes are all found under the Revel umbrella, alongside their groundbreaking recyclable FusionFiber wheels and rims. (plus these people are groovy cats)