Ready for All Seasons and All Terrain
If you're not hanging up your wheels when the snow flies and you love the solitude of quiet winter adventures. This Overlanding machine is built for you.
Moots' 20+ year history of building fat bikes all comes together in a modern take in the Forager. The Forager is equipt to hold a 27.5 x 4.5'' tire with plenty of room for icicles. Built with current fat bike standards such as 197mm rear spacing, 120mm bottom bracket shell and boosted fork, this setup will stand the test of time.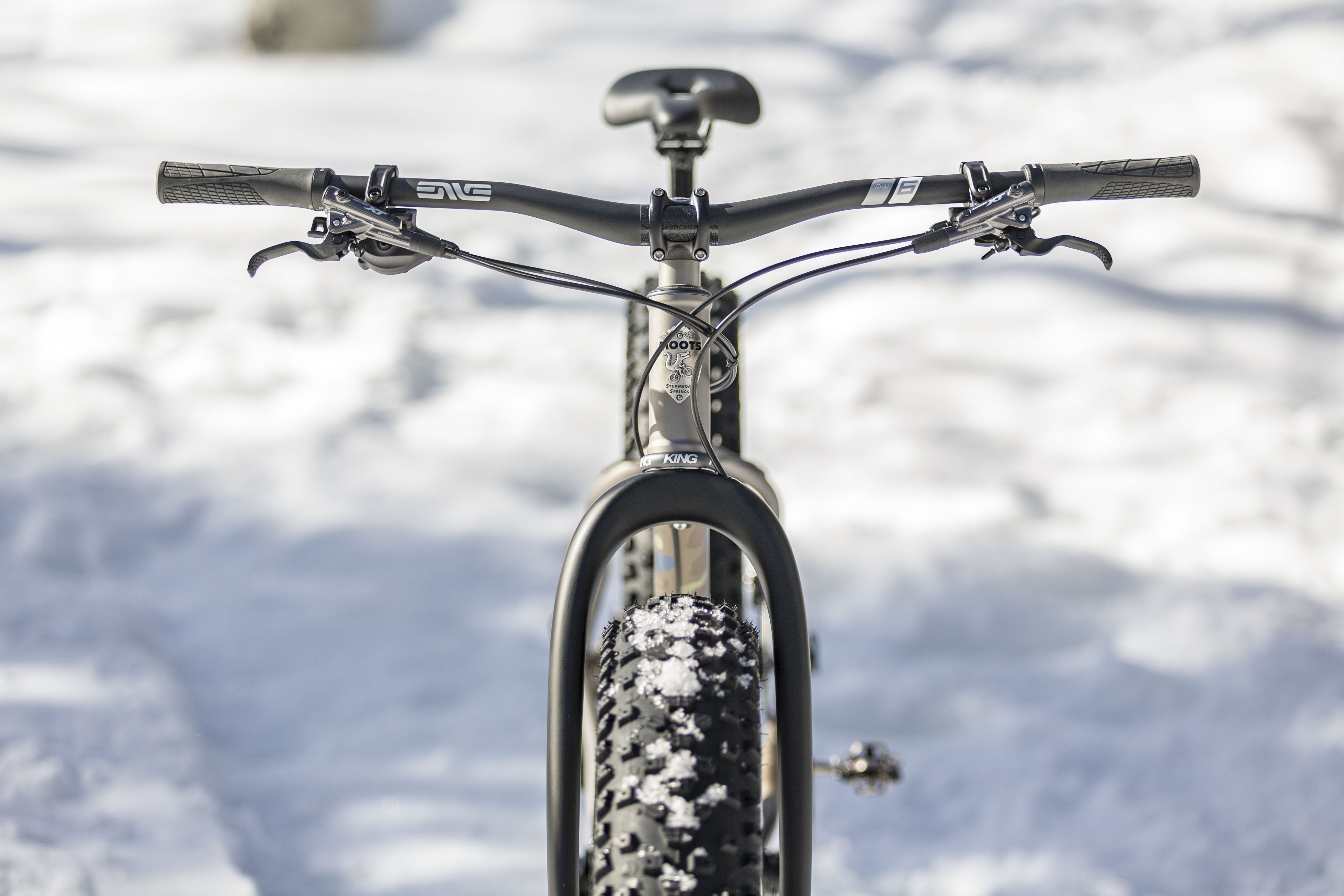 At the heart of the Forager is a proprietary double-butted top and down tube in the largest diameters, Moots has built from, providing the strongest, stiffest and best tracking fat bike the brand has ever made. The Forager is not limited to just the cold surfaces, with bike packing and bike adventuring fitting right into its oversized wheelhouse. Moots took everything they learned from building fat bikes for over 20 years and combined all of that knowledge into the most advanced offering in this category.
Fresh snow, hard pack, and deep winter adventures are at your beck and call. No surface should be left off the list with this beast of a bike. Build specs and geometry are listed below.
Note: Forager production will be limited to 50 complete bikes with scheduled delivery beginning in early November 2022.
MSRP: $9,653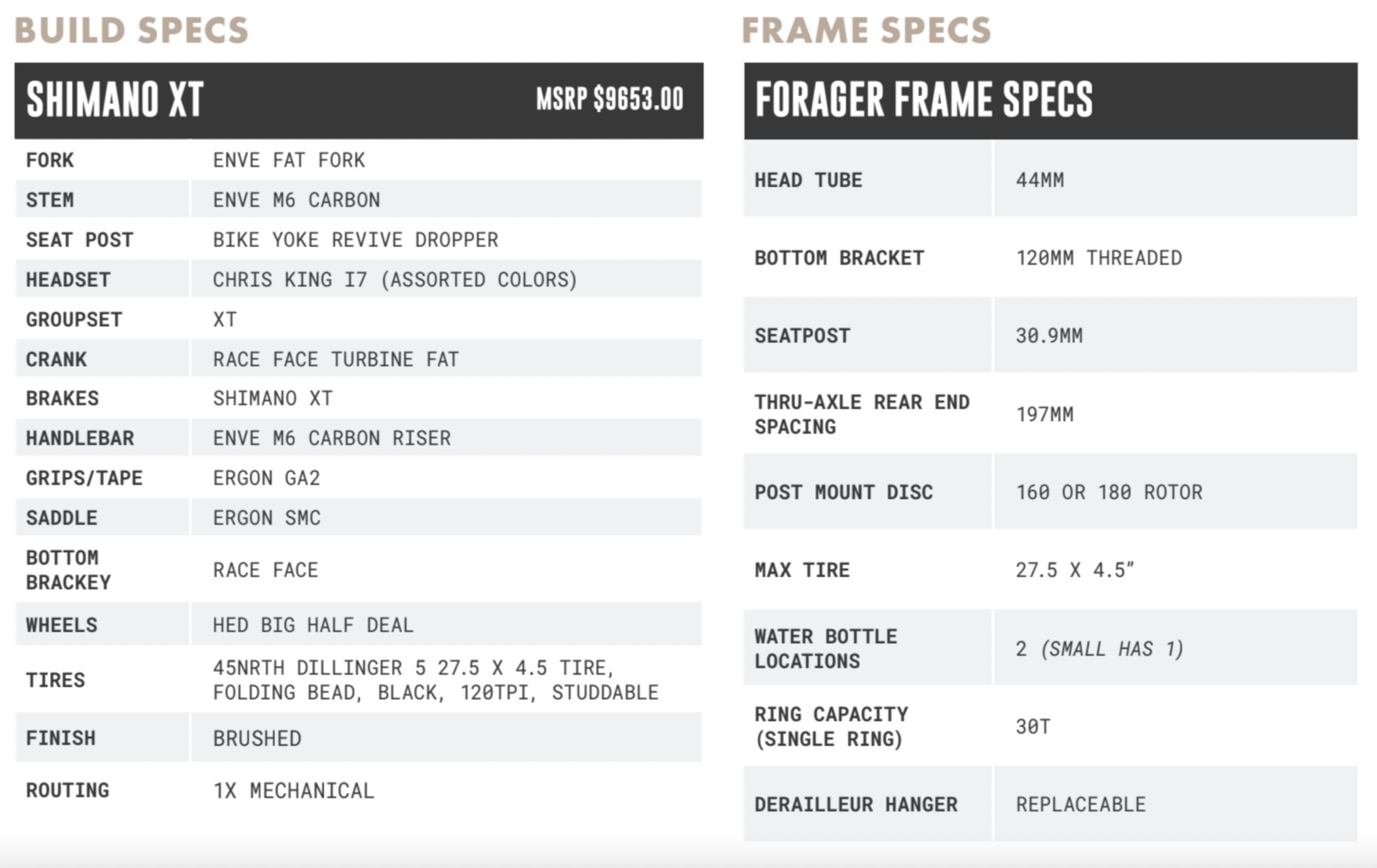 For more information about the new Moots Forager visit – https://moots.com/bike/forager/